We all want to be better looking.. ok, well maybe it's just me, but for now just agree with me!  I've had a number of people asking me about the "extent" a photo can be Retouched with software.  Software these days makes it relatively easy to do most anything, from small facial blemishes, smoothing skin texture, to major full body make overs.  In the "old days" it was called airbrushing, and many still refer to it that way today.  The power of Retouching is great, but one must also remember the point of the photo to be modified.
If you are taking a family portrait then the amount of Retouching should be slight to not stray that far from reality.  Now this doesn't mean to do nothing..  just do so with a strong eye towards truth.  Now sometimes the truth is just not what we are after, like models, artsy shots or just plain the desire to look aMAZing.  Here is a relatively strong example of a face makeover with an eye towards truth.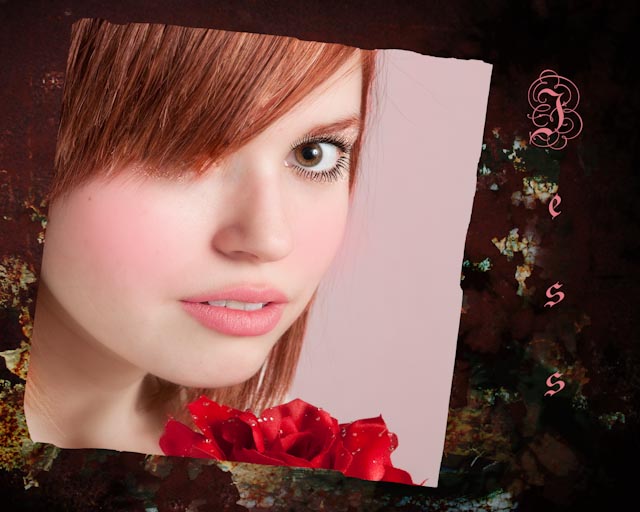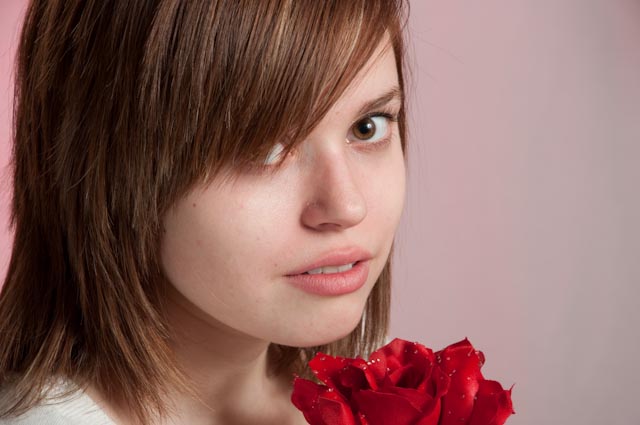 This is a rather extreme example, but it shows some of the possibilities.  The model wore no makeup so I cleared blemishes, smoothed and softened skin, smoothed slight wrinkles.  I also did not like the  eye peeking through the hair, so we added some!  The "Fakeup" (fake makeup) applied was blush, skin tone tweaks, lipstick, eyelash extensions, and a glitter eye shadow with a liner.  I liked the red in her hair so we enhanced that as well to add some POP.  I finished it all off with a slight whitening of eyes and teeth.
The subject was pleased and in reality it was nothing that most women don't do most every Friday and Saturday night.  So is this "Wrong" for a Portrait??  I suppose Beauty is in the eye of the beholder (and the guy with the Tablet and photoshop!!!)